About us
ESTABLISHED IN 2011 AND BASED IN SINGAPORE, ART WORKS HAS QUICKLY BECOME A LEADING ENTITY IN THE GLOBAL ART MARKET
Our team of passionate experts is committed to offering high-quality art and exceptional service to a diverse range of art enthusiasts and collectors. Whether you are new to the world of art or a seasoned collector, our goal is to make the experience with us clear, no-nonsense, and ultimately rewarding. Our approach is to provide a seamless and informative experience for every client, focusing on the quality and potential of the art we offer.
ART WORKS ARE DEDICATED TO OFFERING COMPREHENSIVE ART SOLUTIONS. FROM SHOWCASING ART IN OUR GALLERY TO PROVIDING EXPERT ADVISORY SERVICES, WE STRIVE TO BE A KEY RESOURCE FOR ANYONE LOOKING TO ENGAGE WITH THE ART MARKET
OUR GALLERY IN ONE HOLLAND VILLAGE
Our gallery in One Holland Village showcases a selection of art pieces that reflect our commitment to quality and diversity. While the gallery is an important aspect of our business, Art Works operates beyond these walls, offering a platform for artists and clients to connect and engage with the art world.
Our Artists
We actively support the artists we represent, focusing on promoting their work and facilitating their professional development. Our goal is to not only present art but also to contribute to the thriving art community by fostering connections between artists and audiences.
We actively support the artists we represent, focusing on promoting their work and facilitating
their professional development.
Advisory Services
Art Works Advisory specialises in guiding clients through the art market, offering insights and expertise on a range of artworks suitable for different collection goals, whether for private enjoyment or as part of a broader collection strategy.
READ MORE →
Leadership team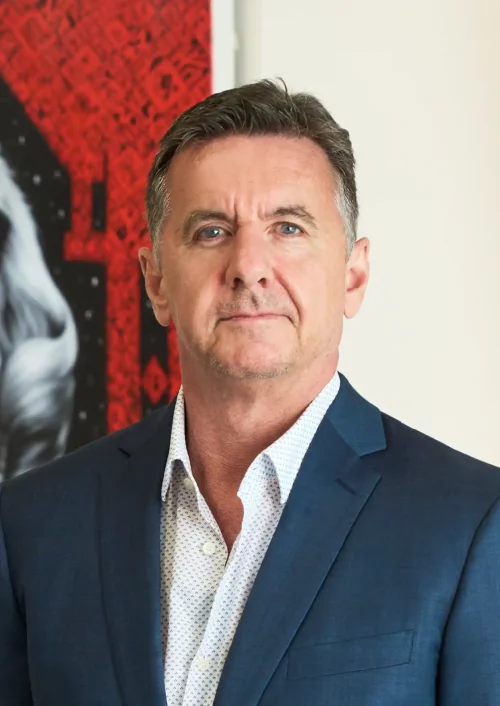 Troy Sadler
Chief Executive Officer
Starting out as a professional tennis player, Troy later shifted gears to coach eminent artists like Eric Fischl and Ralph Gibson in New York's East Hamptons where his passion for art and the art industry began.
After years on Wall Street and at the helm of an elite wine investment house in Hong Kong, Troy's enduring passion for art lead him back into the industry with his independent art consultancy. His decade of experience in the Asian market enabled him to cultivate an expansive network within the arts industry, leading him to Art Works in Singapore.
Troy's varied background, commitment to art, and industry know-how have been instrumental in the company's ongoing expansion and prominence in the fine art market.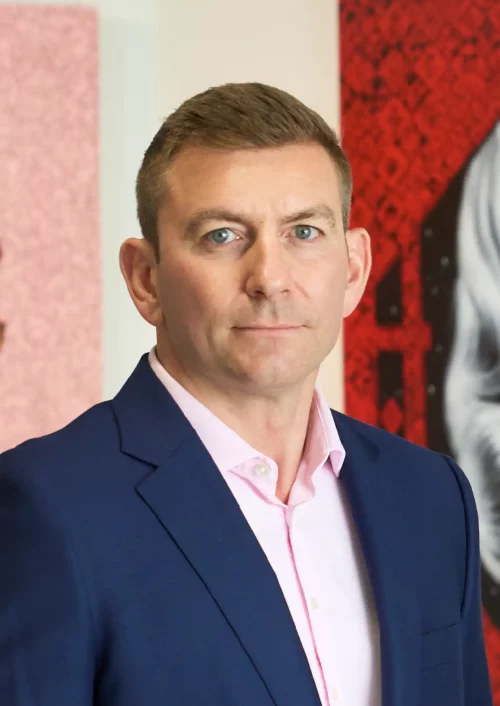 Chris Hallewell
Chief Operations Officer
Chris is a highly-experienced and knowledgeable marketer with over two decades of global marketing operations expertise. His impressive career includes various strategic roles at the world-renowned ADM Group, culminating in his position as Director of Operations for the Asia Pacific region. Known as a visionary leader, he successfully scaled the company's largest global accounts while leading a team of 60 professionals.
Chris then brought his entrepreneurial spirit to Singapore, where he founded HOT Solutions, an outsourced digital marketing and business solutions agency. His talents led to an exciting partnership with Art Works Advisory where his passion for the art industry and his aptitude for growth strategies led him to join Art Works as Chief Operations Officer in January 2022. In this new appointment, Chris holds the reins to develop and deploy Art Works' new products and services as well as drive their ongoing digital transformation strategy.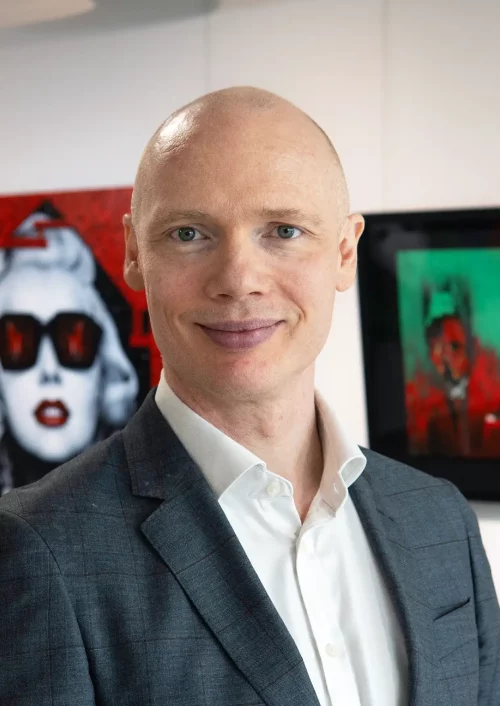 Johan A. Bergendorff
Chief Financial Officer
Johan has more than 15 years of experience in M&A advisory, venture capital investments, and leadership positions across Europe, the U.S. and Singapore. His career began at a "Big Four" Corporate Finance Consultancy, later transitioning to turnaround investments and venture capital.
Johan has finalized deals on multiple continents, including a U.S. publicly traded group takeover, where he functioned as CFO and board member. His involvement in numerous companies has fostered invaluable experience from a cultural, operational, and strategic perspective.
After a decade in London, he relocated to Singapore. Here, he served as the Danish Chamber of Commerce's President and currently is on the European Chamber of Commerce Board. He sits on SGX-listed boards and contributes to other growth companies' boards.
Like Troy and Chris, Johan is a sports enthusiast. He has represented Denmark in swimming, attended the Youth Olympics, and secured World Championships for Masters medals.